Gain insights into how Chamath Palihapitiya navigates the complex world of finance with a visionary's mindset, and gain an exclusive glimpse into his strategic playbook.
In the ever-evolving world of tech investing, there are few figures as intriguing and influential as Chamath Palihapitiya. A former Facebook executive turned venture capitalist, Palihapitiya's journey has been nothing short of remarkable. But what sets him apart is not just his success; it's his distinctive approach to investing that has captivated the attention of seasoned investors and newcomers alike.
His investment strategy goes beyond the conventional norms of the market. He's not just seeking returns; he's in pursuit of groundbreaking innovations that have the potential to reshape industries. His focus lies in identifying companies that aren't just following trends but are pioneering transformative technologies. It's a strategy that requires patience, a keen understanding of market dynamics, and, above all, an unwavering belief in the power of disruptive innovation.
Continue to the full article, where we'll uncover Palihapitiya's investment secrets and gain insights into how he navigates the complex world of finance with a visionary mindset, and gain an exclusive glimpse into his strategic playbook.
Renowned for his contrarian and long-term investment approach, Palihapitiya seeks out companies that tackle colossal challenges with innovative solutions driven by the belief in technologies that can revolutionize industries and create enduring value. He once affirmed, "You want to invest in companies that fundamentally change an industry and take a very long view."
His investment philosophy pivots around early identification of technological disruptions, advocating for cutting-edge sectors like artificial intelligence, space exploration, and biotechnology. The core principle is to look past short-term market flux and concentrate on the potential of groundbreaking technologies; as he puts it, "Investing is about figuring out what the world is going to look like."
A risk-taker unafraid to back unconventional ideas, Palihapitiya's investments in ventures like Virgin Galactic, Clover Health, and Opendoor reflect his willingness to challenge norms. He urges investors to stand by their choices, even if they diverge from popular sentiment. "Great investors have to make bets that are lonely," he advises, underscoring the power of conviction.
Palihapitiya's investment counsel revolves around patience and grasping fundamental industry shifts. His emphasis rests on recognizing the long-term potential of disruptive technologies, as opposed to fleeting market trends. Notably, stating, "The market is the most powerful, efficient mechanism for transferring wealth from the impatient to the patient," he also underscores diversification as well as avoiding an overconcentration of investments.
In a world where innovation is driving change at an unprecedented pace, Chamath Palihapitiya's investment philosophy offers a refreshing perspective. His focus on transformative technologies and his readiness to take calculated risks have solidified his reputation as an investor who not only follows trends but shapes them. Aspiring investors can draw inspiration from his journey and approach to navigating the ever-evolving investing world. Here are Palihapitiya's current top holdings: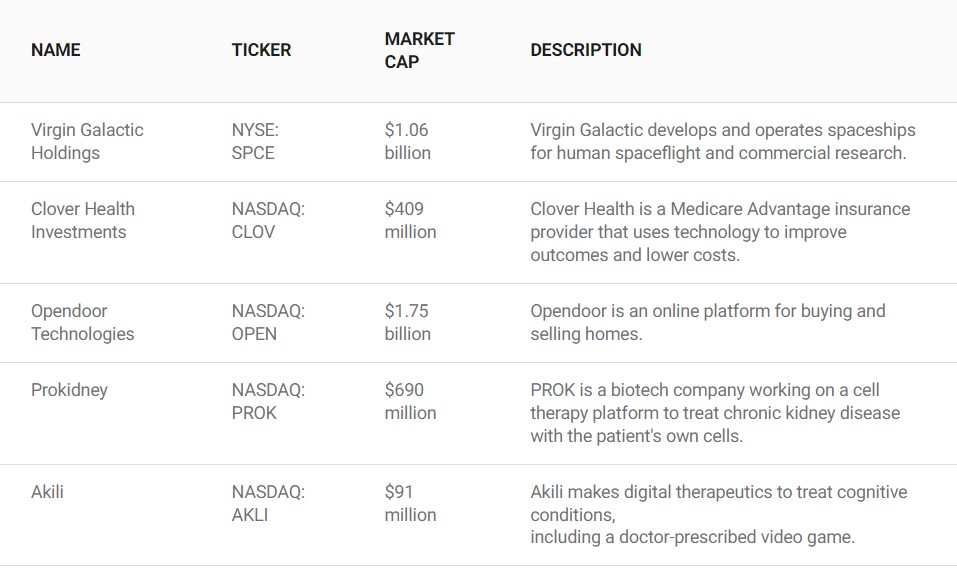 ---
---
---
NEXT: