With the markets hitting new all-time highs day in and day out, it can seem difficult to find reasonably priced stocks that have big upside. Don't be fooled – there are plenty of great companies to be had for less than $10 a share that have lots of room to run.
Usually stocks under $10 aren't trading enough to get picked up by institutional investors and big funds. But once they gain traction, it can be off to the races, as we've seen many times in the past year. Here are five of the top cheap stocks to buy for less than $10 per share.
---
---
Kinross Gold Corp. (KGC)
Kinross Gold Corp. (KGC) is a Canadian-based gold and silver mining company founded in 1993 and headquartered in Toronto. Kinross currently operates eight active gold mines located in Brazil, Ghana, Mauritania, Russia and The United States. The company was ranked fourth of the "10 Top Gold-mining Companies" 2019 by InvestNews.
The company has seen earnings grow by 65% per year over the last three years and they were up 213% in the third quarter. Analysts expect earnings to rise by 118% for the year and by 21.6% next year.
Revenue has been growing in recent years but not as fast as earnings. The average annual growth rate over the last three years has been 5%, but revenue jumped by 29% in the third quarter. Analysts expect revenue to jump by 25.3% in the fourth quarter and by 21.2% in 2021. The company is scheduled to report earnings on February 10th.
The gold stock has a market cap of $9 billion and has an EPS of $0.85. KGC generated revenue of $3.4 billion in 2019. It has a high liquidity and trades over 2.3 million shares per day.
The current valuations for the stock are extremely low with the trailing P/E at 11.41 and the forward P/E at 15.11. The company does pay a modest dividend with the current yield being 1.68%.
---
---
Full House Resorts (FLL)
Full House Resorts (FLL); the casino operator was forced to shut down its operations in Colorado, Indiana, Nevada and Mississippi early last year, but management used the time off to make some necessary changes and improve operations.
New slot management systems at two locations, a revamped loyalty program and reduced costs from cutting things like low-priced buffet dining have all helped boost Full House's balance sheet.
A customer base that drives to its locations rather than flies has helped sustain Full House's business even as travel has deteriorated, while a growing online gambling operation continues to bring in money throughout the pandemic. Full House's operating income tripled year over year in the third quarter, and the company is well on its way to continued success in 2021.
---
---
Glu Mobile Inc., (GLUU)
Glu Mobile Inc., (GLUU) is a leading global publisher of mobile games. Its portfolio of top grossing original and licensed IP titles includes Super K.O. Boxing!, Stranded and Brain Genius, and titles based on major brands from partners including Atari, Activision, Konami, Harrah's, Hasbro, Warner Bros. and Microsoft. Games from Glu Mobile are available on various platforms such as the App Store and Google Play.
The gaming stock has a market cap of $1.51 billion and has an EPS of $0.05. Glu Mobile has high liquidity and trades 734,415 shares per day. It generated revenue of $411 million in 2019.
Investors will be hoping for strength from GLUU as it approaches its next earnings release, which is expected to be February 9, 2021. On that day, GLUU is projected to report earnings of $0.12 per share, which would represent year-over-year growth of 20%. Meanwhile, the consensus estimate for revenue is projecting net sales of $124.62 million, up 14.96% from the year-ago period.
Ribbon Communications (RBBN)
Ribbon Communications (RBBN), Formerly known as Sonus Networks Inc., is headquartered in Westford, Massachusetts.
The one thing the pandemic has done is lower the volume on a lot of other trends that are happening in the market. One of the big ones is the transformation to 5G mobile technology that is going hand-in-hand with increasing computing power, including an expanding array of smart devices.
But to keep that all working, you need telecom software solution providers that operated in the wireless and wired sectors to help telecom providers maximize their systems. That's what RBBN does.
And it's also why you likely haven't heard of it. This is a behind-the-scenes player that rarely gets the spotlight but is doing very important work to keep the headline companies in the headlines.
It has a $1 billion market cap, so it's not a small firm. The stock is up 192% in the past year, and 25% in the past three months. It's also a solid takeover target for a larger telecom.
Related: $8 5G "Tollbooth" Firm Makes America's Largest Media Companies Pay Through the Nose
StoneMor (STON)
There are two things in life that are sure things: death and taxes. StoneMor (STON) isn't a tax company. It's one of the leading cemetery and funeral home firms in the Mid-Atlantic, Northeast and Midwest.
Currently it has 315 cemeteries and 82 funeral homes across 26 states and Puerto Rico. It recently sold its operations in the West to better focus on the markets it already has exposure in. They weren't a large part of the operation and likely were no longer worth the effort opening a new region.
Given an aging demographic and consolidation in this industry, STON may not be a sexy stock, but it's in a solid market. The stock is up 158% in the past year, and its recent sales out West mean more money for expansion in its core markets.
---
BONUS: 5 More Stocks
#5: America's Top Tech Trend ALMOST No One Is Talking About–TaaS
A Stanford University economist (who also has a degree in Computer Science and Engineering from MIT)…
Says there's a new technology on the horizon that will soon put an extra $5,600 back into the pockets of the average family… every single year… with no work or investment required.
This could mean more than a $1 trillion pumped back into the economy.
Investing legend Whitney Tilson says about 90% of American families could eventually be able to pocket this money – and more important, it's about to make some investors a small fortune, starting right now!
Tilson adds:
"The deployment of this radical new technology is not something that 'might' happen. It's inevitable… 100% guaranteed to take place.
"In fact it's already underway in multiple cities, including Phoenix, Boston, Pittsburgh, and San Jose. The only question is, when it will hit your hometown?"
This is why Whitney Tilson is going public today with the full story.
Get the facts for yourself.
He has put just about everything you need to know – including the name and ticker symbol of his #1 favorite investment in this space – in a new, detailed presentation.
It's posted on our website, here…
#4: The #1 Stock of a Generation (Turn $500 into $1.5 million)
Take a look at this photo, shot by the Mayo Clinic's most elite researchers: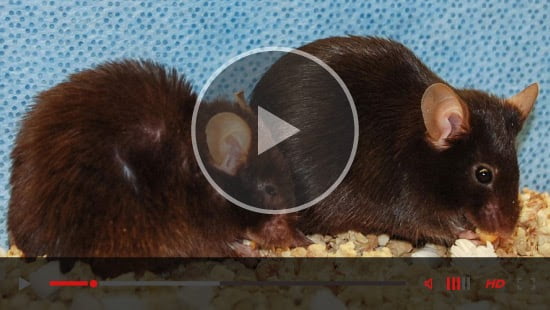 These two elderly mice are exactly the same age.
But as you can see…
The one on the left is graying and frail, as you'd expect an elderly mouse to be…
And the mouse on the right is strong, healthy, and showing none of the symptoms of aging.
How can this be possible?
The answer is simple:
Because of the groundbreaking new technology contained within this pill…
Which is undergoing human trials as we speak.
As you will see in this special presentation…
We're about to witness the biggest medical breakthrough in history…
In fact, I believe that investors who set themselves up to profit from it could turn every $500 invested into as much as $1.5 million.
#3: The Tiny firm just won 5G
We've all heard about investing in 5G.
But while everyone is talking about the fancy new 5G chips or antennas…
Nobody's talking about the most significant piece of the 5G puzzle…
The web of networking cables crisscrossing the country that will bring information from all over the world right to your fingertips.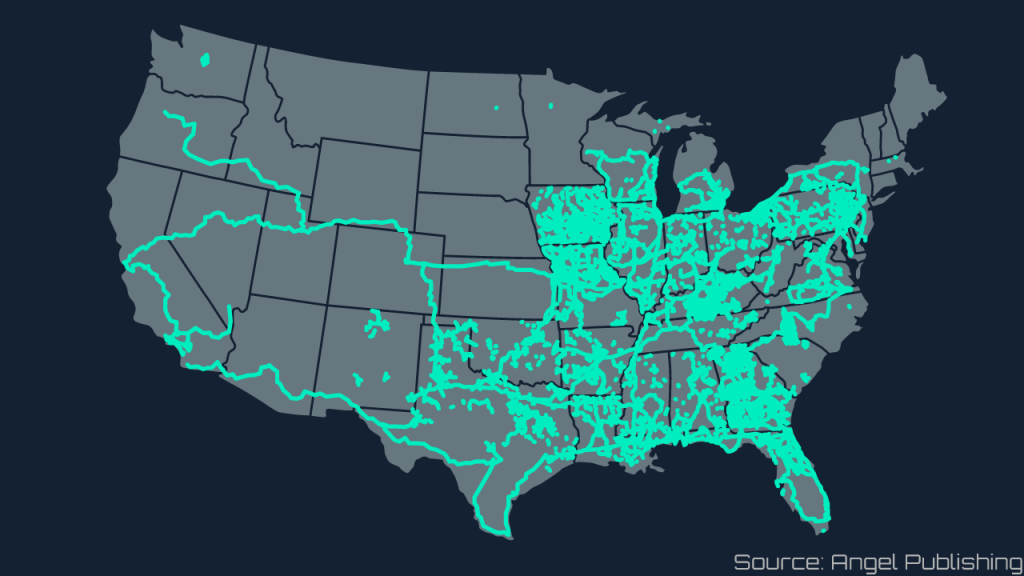 This is the backbone of America's 5G network.
It simply can't be built without those fiber-optic connections.
And there's one company that literally owns this entire fiber network.
All of the wireless carriers and pretty much every big name in communication already have contracts in place with this company.
In fact, the ONLY cities in the entire country with 5G coverage are located right on this company's fiber network.
Even the U.S. government is paying to get its secured communications on this critical piece of infrastructure.
Quite simply: This company owns more fiber networks than anyone else in America.
It is the critical piece for winning the race to deploy 5G.
And best of all, this company's stock is trading around $10 a share.
But according to my research, you could be sitting on more than 600% profits after all's said and done.
This company is leading the charge to 5G and could make early investors filthy rich.
Click here to get the name and ticker symbol.
#2: Tiny Battery Tech Company About to Destroy Tesla
I'm here 3,000 miles from home in Long Beach, California.
This industrial suburb looks nothing like Silicon Valley, but recently it's become the epicenter of an explosive new technology.
One that's taking the $2.5 trillion electric vehicle market by storm.
It charges in just minutes — not hours. It's 100% emission-free, costs next to nothing, and involves no fossil fuels. The only thing it emits is pure, clean water.
This is why experts call this technology the "Tesla Killer."
I came here to try it for myself and see if all these claims were true.And incredibly enough, the "Tesla Killer" worked better than I imagined.
The car took moments to fill and drove like a dream along the California coast, lasting hundreds of miles.
I'm now certain that no Tesla could possibly compete with it.
That's why Bloomberg projects it to "skyrocket 1,000 times over." And best of all…
The tiny, little-known stock behind the "Tesla Killer" are trades for just a few bucks.
Don't wait another moment.
Now you can lock in its shares at a few dollars, instead of $1670 like Tesla.
Click here for the full story.
#1: Our #1 Stock to Buy and Hold; This $10 Stock Just Got an "All-In" Buy Alert.
Investing in today's market is nerve-wracking. It seems that all it takes is a controversial tweet, an interest rate hike or trade war headline … and all the gains you've made get wiped out.
With stocks shooting up 500 points one day and down 500 points the next, you may be wondering if there is any good place to invest.
Wall Street legend Paul Mampilly says there is one such place … and when Paul speaks, people listen. His record speaks for itself.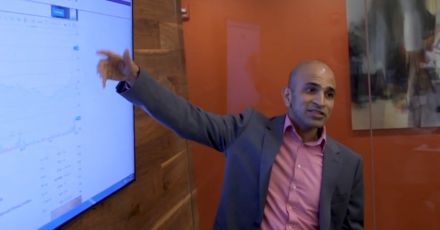 He managed a hedge fund that was more than $5 billion and was ranked in the top 1% by Kiplinger. After joining that firm, the assets soared to $25 billion.
He won a prestigious competition, generating a 76% return on $50 million in one year – and that year was 2008, right in the middle of the economic crisis.
His advice has been sought after and featured on CNBC, Fox Business News, Bloomberg TV and more.
He's even developed his own strategy for pinpointing exactly which stocks are poised for growth and the best time to get in (and out).
It's how he made 279% on Facebook, back when most investors were still asking how they were supposed to be profitable.
And how he made an impressive 634% gain on Netflix, way back in May 2010 … before online streaming had taken off.
It can take hours of research and months of patience to pinpoint the right company at the right time. And even then, nothing is 100%.
However, Paul is honing in on a little-known tech stock he's been watching for months. A small California-based chipmaker that has developed a new technology that could unlock an entirely new industry.
He calls it "the stock of the century" and made it his No. 1 pick for 2020.
To get all the details on Paul's top stock, watch his latest video presentation by clicking here.
---
---
---
NEXT: